Steel King Industries Announces the Launch of NexCaliber Structures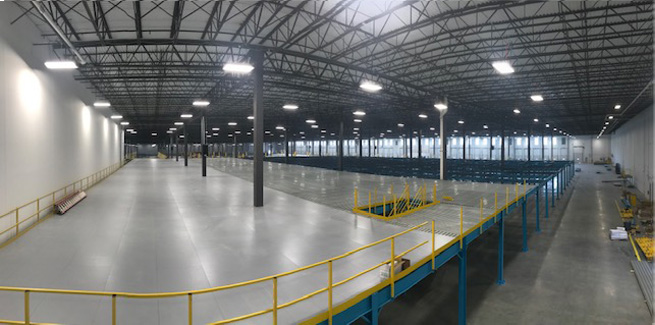 CINCINNATI, OH, January 12, 2020 – Steel King Industries today announced the launch of NexCaliber Structures, a business group focused on providing platform and mezzanine solutions for the material storage and handling industries.
This announcement caps off five months of planning, preparation, and technology buildout in support of Steel King Industries' larger strategy, focused on unlocking customer value through making enhancements to their current comprehensive portfolio of material storage and handling solutions.
While Steel King is not new to the platform and mezzanine industry, the launch of NexCaliber Structures demonstrates its commitment to manufacturing that next-generation of integrated warehouse storage solutions. Building on Steel King's more than fifty years of industry leadership, the company plans to leverage the deep expertise of the new team to bring scalable solutions to meet the ever-changing needs of 3PLs, eCommerce, Food & Beverage, and Logistics industries.
The new team brings with them an extensive background of platform design expertise only achieved through more than a collective century of work in the industry. NexCaliber Structures is not your ordinary new business launch.
"Since arriving at Steel King, the NexCaliber team has received overwhelming acceptance and support and now has become part of the strong culture that many companies strive for," said NexCaliber Product Manager, Chris Pahls.
"This has allowed our team to focus on the creation of the NexCaliber Structures using the vast experience within the team ranging from platform design, project management, engineering, 3D modeling, CAD programming, fabrication, and installed services. This fresh start along with Steel Kings strong presence in the material handling market as a world class manufacture will no doubt benefit our customers with industry leading products and service resulting total turnkey experiences for projects of any size."
Poised to aggressively grow their portfolio of products and services to support the next generation of storage solutions, NexCaliber Structures will leverage decades of Plan, Design and Manage expertise to deliver useful insight and turnkey solutions. Fifty years of business has proven that making the right investments in people, products and technology is critical to the long-term success of the business.
"At NexCaliber Structures by Steel King Industries, platforms and mezzanines are our business," said Brian Pfannes, Steel King Industries Vice President-Supply Chain & Platform Products.
"We've been able to blend the innovative spirit of a startup company with industry leading leadership and the stability that comes from Steel King's fifty-year materials handling foundation. In today's marketplace our customers demand safety, quality and competitive pricing, but we will always strive to elevate that service and deliver more innovative solutions unlocking customer value to meet the industries' material challenges of tomorrow."